A couple of weeks ago, my friend got married. It was a beautiful late spring wedding, it was warm and sunny, the church was lovely and the reception was held in an old train station (which my husband loved) decorated with beech branches.
I had been asked to bring the cake, and couldn't resist the opportunity to make a wedding cake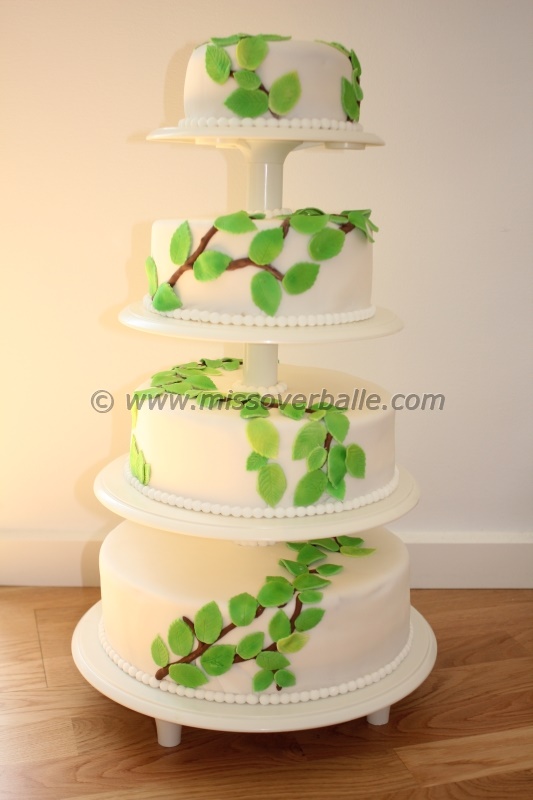 As the premises were decorated with beech branches, the bride and groom decided on a simple cake design, with a white base and beech leaves 'growing' over the cake.
I made the leaves of sugarpaste beforehand, using a leaf cutter and Squires Kitchen sugarpaste in Iced Mint and Palm Green. The leaves were embossed with the vein pattern and dried over scrunched aluminum foil to give texture.
After the leaves had dried, I airbrushed them with green and yellow airbrush colour.
For the branches I used sugarpaste in Coco Brown,  and a Wilton Nature Fondant Mould. The cake was finished with a white pearl border, made with the Wilton Baroque Fondant Mold (This might have been discontinued, but many similar moulds exist for pearl borders).
The cake itself was a white cake with lime, filled with a lime blueberry mousse, whole blueberries, white chocolate ganache and chopped white chocolate.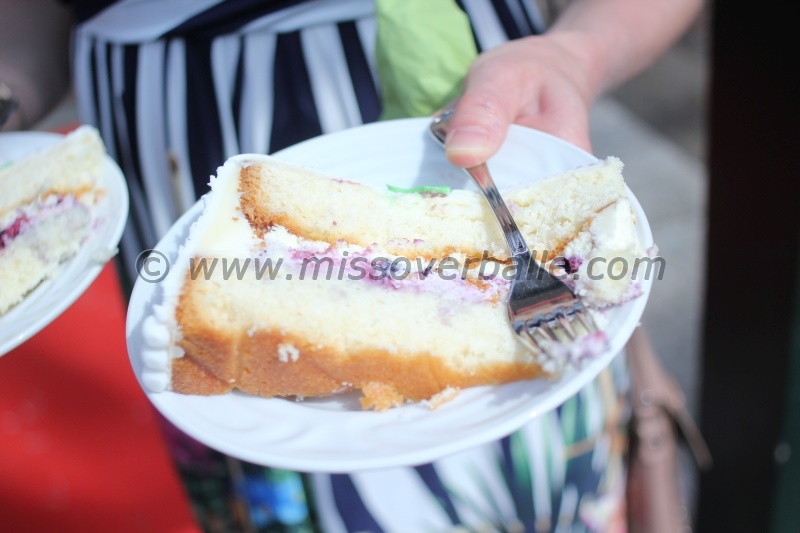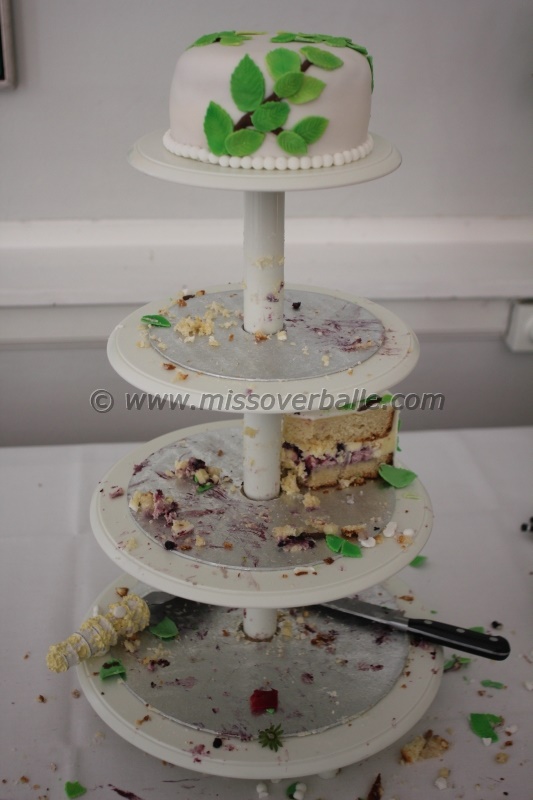 As the picture indicates, the cake was good and appreciated!
Last but not least, a picture of yours truly at the wedding :)