So, after 2½ months of not working and writing job applications, I was offered a job at a large pharmaceutical company. I will begin June 1st, and I am looking very much forward to it! Actually earning money again will be nice (and needed), there are so many things I would like to buy for the new apartment!
We now live in our new apartment, and we are almost packed out! There are still a few boxes, we are a couple of lamps short and we need to put up some pictures. But the bedroom is done, our new couch has come, the kitchen is almost done!
The oven is great (I've already baked several batches of meringue as well as bread!), the stove is nice, the dishwasher is my new best friend and the washing machine and dryer are so appreciated.
So, lots of talk, lets have some cake! I made these delicious mini bundt rum cakes in my mini kugelhopf pan, but they could be baked in a large bundt pan or in a muffin tray.
I prefer dark rum to white rum, because I appreciate all the spicy flavours that comes with the dark rum. But if white rum is what you prefer, or what you have, feel free to substitute :)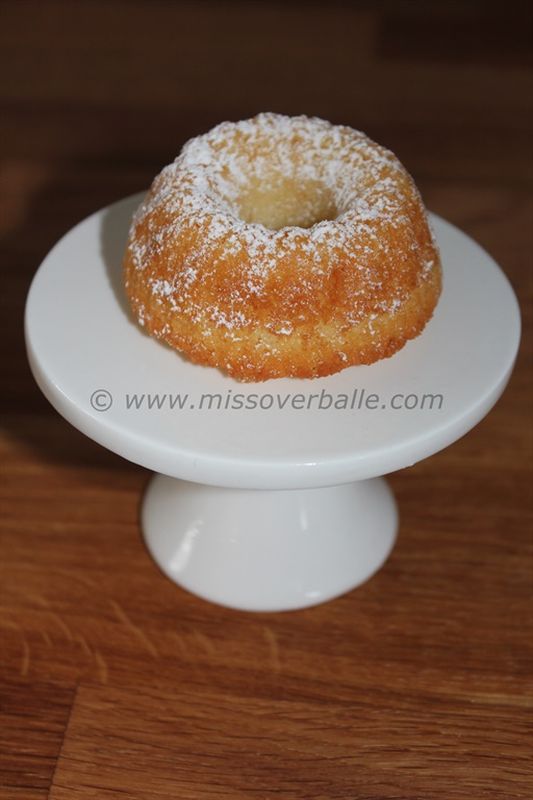 Ingredients:
225 g butter
300 g sugar
2 tsp. vanilla sugar
4 eggs
2 tbsp. dark rum
340 g flour
1½ tsp. baking powder
1 tsp. salt
230 ml milk
Beat butter, sugar and vanilla sugar until fluffy. Beat in the eggs one at the time, followed by the rum. Mix the dry ingredients, and add to the batter alternating with the milk.
Prepare the baking tin by buttering thorougly (or use a baking spray), and add the batter.
Bake at 160 degrees Celsius or 50 min-1 hour (for a large pan) or 20-30 minutes (for muffin size tins).
The cake(s) are ready when a skewer comes out clean. The cakes can be eaten plain, with whipped cream, covered in a glaze of powdered sugar and rum (or milk) or simply dusted with powdered sugar.
Enjoy!