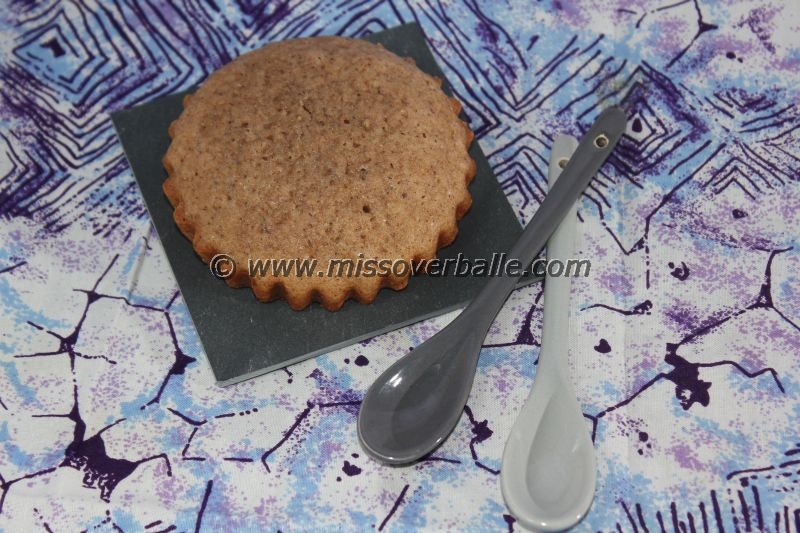 So, the website design is coming together, I am beginning to like the colour scheme, but not quite sure about the header yet. If you have suggestions or comments, I would love to hear them!
I am also trying to get into a regular blogging schedule, with Baking Book Reviews on mondays and recipes of wednesdays, it will be interesting to see if I can keep up with it!
Todays recipe is from Le Parfait, and is a lovely soft spice cake. I baked it in mini tart pans, but the recipe fits a 20×30 cm baking pan. The taste is lovely, and reminds me of pebernødder, or pfeffernussen, a traditional danish or german christmas cookie. I hope you enjoy it as much as I did. I converted the recipe to weight rather than volume measurements.
250 g butter, softened
350 g sugar
4 eggs
150 ml water
450 g flour
2 tsp. baking powder
2 tbsp. ground cinnamon
2 tsp. ground ginger
2 tsp. ground cloves
2 tsp. ground cardamom
Cream the butter and sugar until light, and add the eggs one at the time, mixing well after each addition. Add the water and mix.
Mix the flour with baking powder and spices, and fold into the batter.
Pour the batter into a lined or greased baking pan (or a bunch of greased mini tart pans), and bake at 200 degrees Celsius for about 40 minutes, until a skewer comes out clean. (For mini tarts bake 15-20 minutes)
Enjoy with a lovely cup of tea!