So this has been quite an eventful week.
*RANT ALERT* (Scroll down for pictures)
The waste pipes in our building are being changed, rendering our appartment uninhabitable. Never mind not being able to use the shower (growing up in Africa, I am a master of the discipline "bathing in/with a bucket", needing only a bucket, a cup and some way to heat the water. It can be done without heating the water, but I prefer the water warm.) but no use of the toilet? Goodbye appartment… So we've been crashing at my boyfriend's parents' house, which is fine, but I really wanna go home now… I miss my kitchen and my bed and my stuff and… (you get the picture?) And it is incredibly frustrating not being able to do anything to speed the process along (estimated finish date was today, now they are talking sunday, maybe monday) and I have no idea what they are doing! It is coming home to check the mailbox, and being all "where is our ceiling?" and "why is there a hole in the floor?". It isn't so much that I don't think they know what they are doing, it is more that I have nothing even resembling a clue as to what they are doing. I have no premise to estimate whether or not the ceiling needs to be removed to change the waste pipe or why there is a hole up through the floor of my upstairs neighbor.
*RANT OVER*
Now that I'm done complaining, lets talk about the cake I made last week, for a girl who is a firefighter. (By the way, I think the term firegirl should be adopted, just saying…)
It was a light chocolate cake with chocolate frosting, and fondant detailing. I also used dark silver metallic edible paint from Rainbow Dust and I have to admit I was thrilled with the results! It worked like a charm, and it is definetely not the last of those little bottles I will purchase… (now I just need to find some money?)
And now for the pictures :)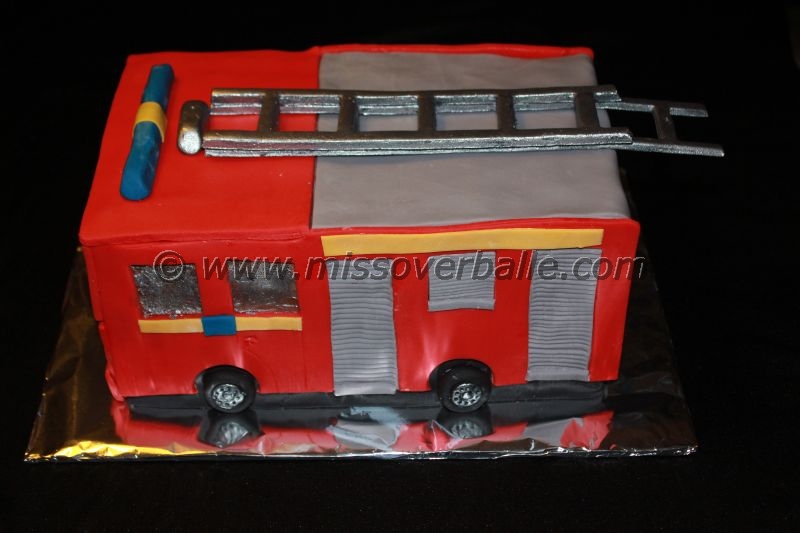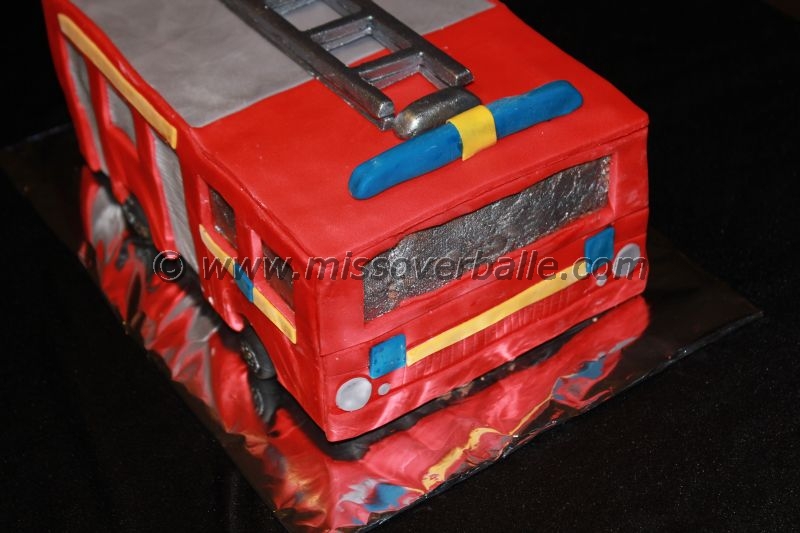 I will be back soon with pictures, recipes and thoughts!