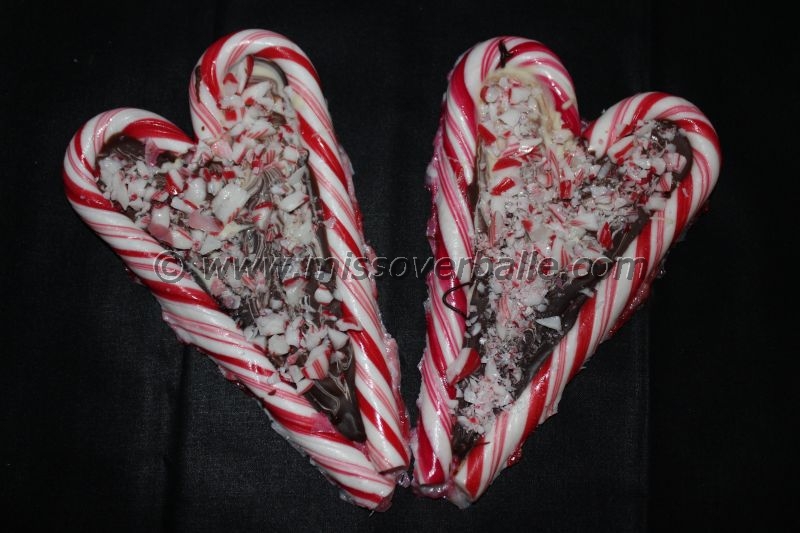 This is not so much a recipe as it is a set of guidelines you can follow to create an easy, delicious and pretty present (for yourself, if you like)
Making candy cane hearts are quite simple… You will need:
Candy canes
Chocolate
sprinkles (optional)
First, arrange your candy canes on a lined baking sheet in heart shapes. Place in a 180 degrees Celsius oven, and watch over them, until they just melt slightly. Remove from the oven, and carefully (hot hot hot) press the candy canes together. Now allow to cool.
When the canes are cool, melt chocolate of your choice, and spoon into the hearts. One kind of chocolate, several kinds, swirls, whatever, your choice. Sprinkle with crushed candy canes, sprinkles, sugar, or leave unadornished for a clean look. Again, your choice!
Now let the hearts cool completely, before removing from the sheet, and wrapping in cellophane, plastic bags or eating right there!