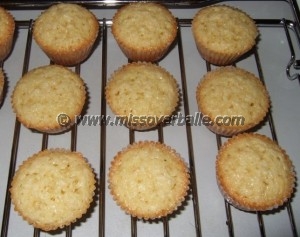 My sweet friend, Kristin, gave me the recipe for these muffins. They are delicious, and the recipe (half of the original) yields about 15 muffins.
175 g butter
175 g sugar
2 eggs
100 g schredded coconut
100 g flour
Cream the butter and sugar, add the eggs, and mix with the dry ingredients.
Line a muffin tray with paper liners, and fill 2/3 with dough. Bake at 180 degrees Celsius, untill a skewer comes out clean.