This cake was made for some good friends, for the christening of their little daughter. The cake was fun to make, I got to play around with my airbrush – it is a bit nerve-wrecking to stencil directly on a covered cake!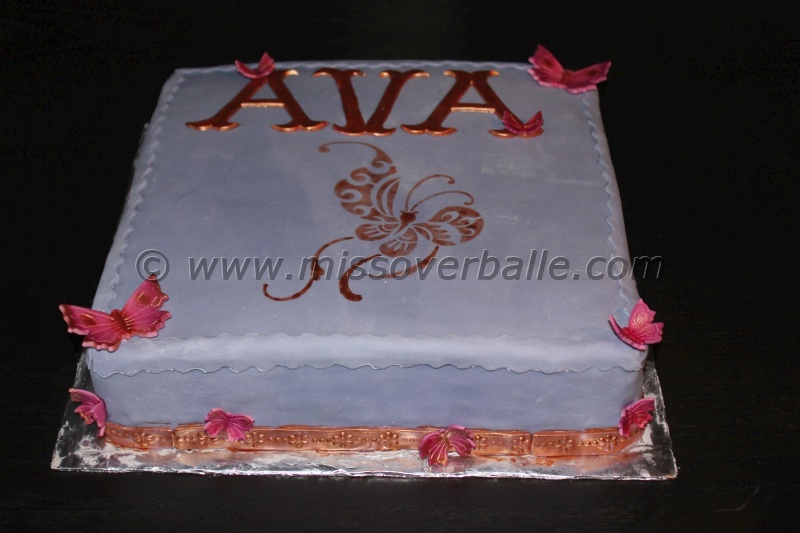 The pictures are not great, they were taken early in the morning, before daylight came around (I am ready for spring now. If I can't have snow, then what is the point of winter?)
The cake was light purple (lavender) with pink butterflies, dark gold letters and trims, and an airbrushed butterfly in dark gold.
I look forward to experimenting more with my airbrush!
The cake was a (very dark brown) red velvet cake, with a cream cheese, white chocolate and lime filling. I am told that a little boy proclaimed that it was the best cake he had ever tasted, so I'll post the recipe at some point :) But I have no pictures of the "naked" cake :)