As I talked about in my last post, I am a huge Don Rosa fan, he is by far my favourite "duck-drawer"!
This weekend he guested Art-Bubble in Copenhagen, and when I found out (roughly a year ago) I marked the weekend in my calendar, determined to try to meet him.
Don Rosa is hugely popular in Scandinavia (and Europe in general) and people regularly try to see him in vain when he visit, but I decided to give it a go (and tried not getting my hopes up).
So 9:30 saturday morning I was in line outside Rundetårn in Copenhagen, freezing because I hadn't anticipated the wind. The line was already long when I arrived and had tripled by the time the doors were opened at 10!
I unpatiently waited in line to buy a ticket (I hadn't bought one in advance,as I didn't know which day I could make it) and practically ran up the tower (it always amazes me how far you actually have to go!) entered the convention room and breathlessly asked the first volounteer for directions to the line.
Safely in line I was given a ticket with my line number (85!), and could wander around the convention while I waited for the magic "76-100" to be written on the whiteboard, so I could get in the line for signing.  After 2 hours and 45 minutes the numbers finally changed, and I jumped into line. I had brought the first volume of my "Complete Works of Don Rosa" and purchased a print of the "Duck family tree" I wanted to get signed, and waited, more patiently, while Don signed for the mother and child in front of me. When it was my turn, I was completely star-struck. I sat down, I hope I smiled, handed him the cookies I had brought (oh, how I hope he liked them! They were wrapped, so the cookies themselves were not visible) and asked him to sign my book and the print. He was so friendly and nice, and what was probably two minutes felt like ten (and was at the same time over far to quickly). The volunteer sitting next to Don was kind enough to offer to take some pictures with my phone, for which I was (and am) very grateful! After signing my book and print, i thanked Don, and he told me to take some of the chilies from the basket next to him, which I tried doing while balancing my backpack, bag, book and print, and tried not to be in the way of the next person in line (I like to think I was succesful).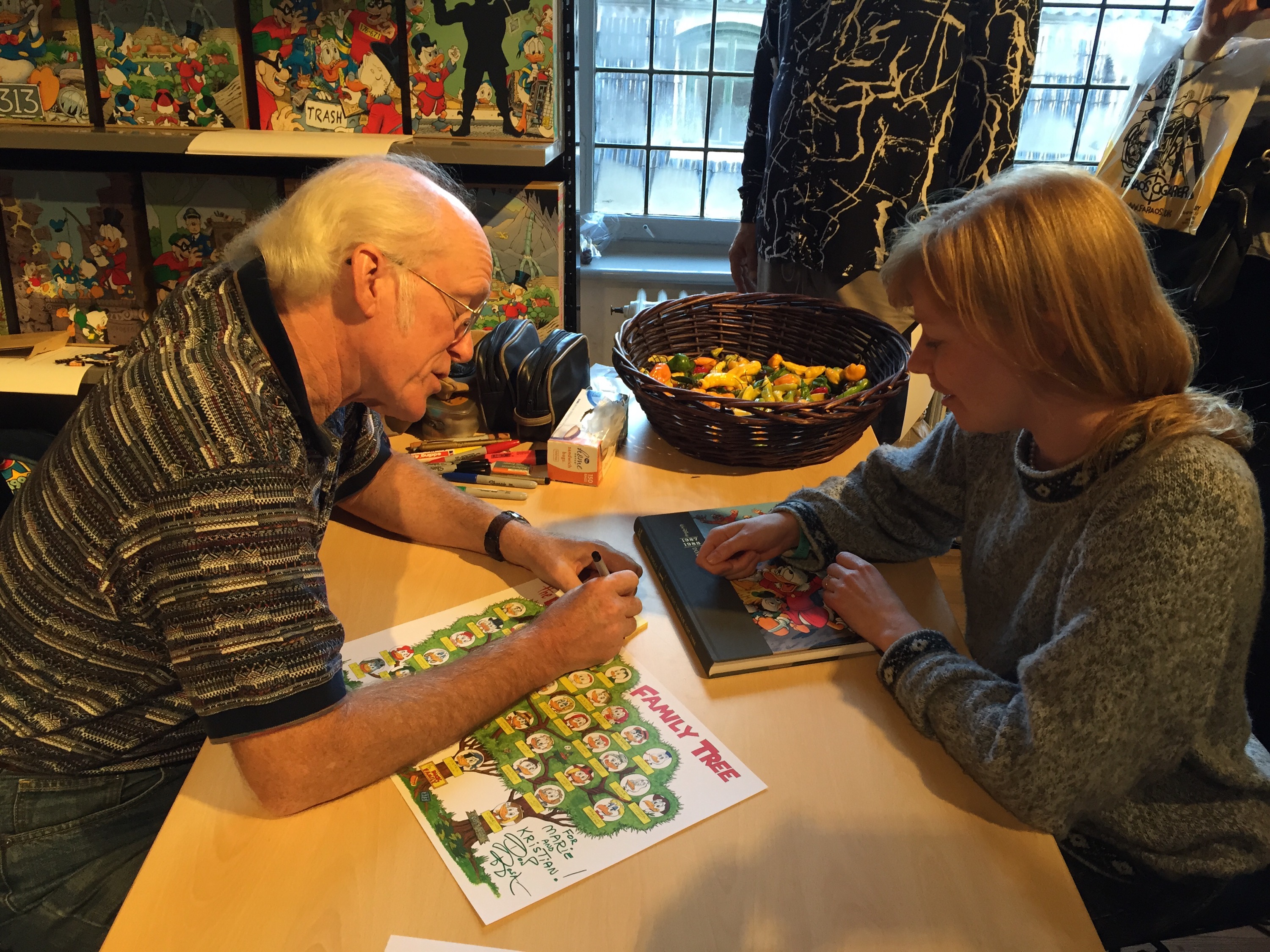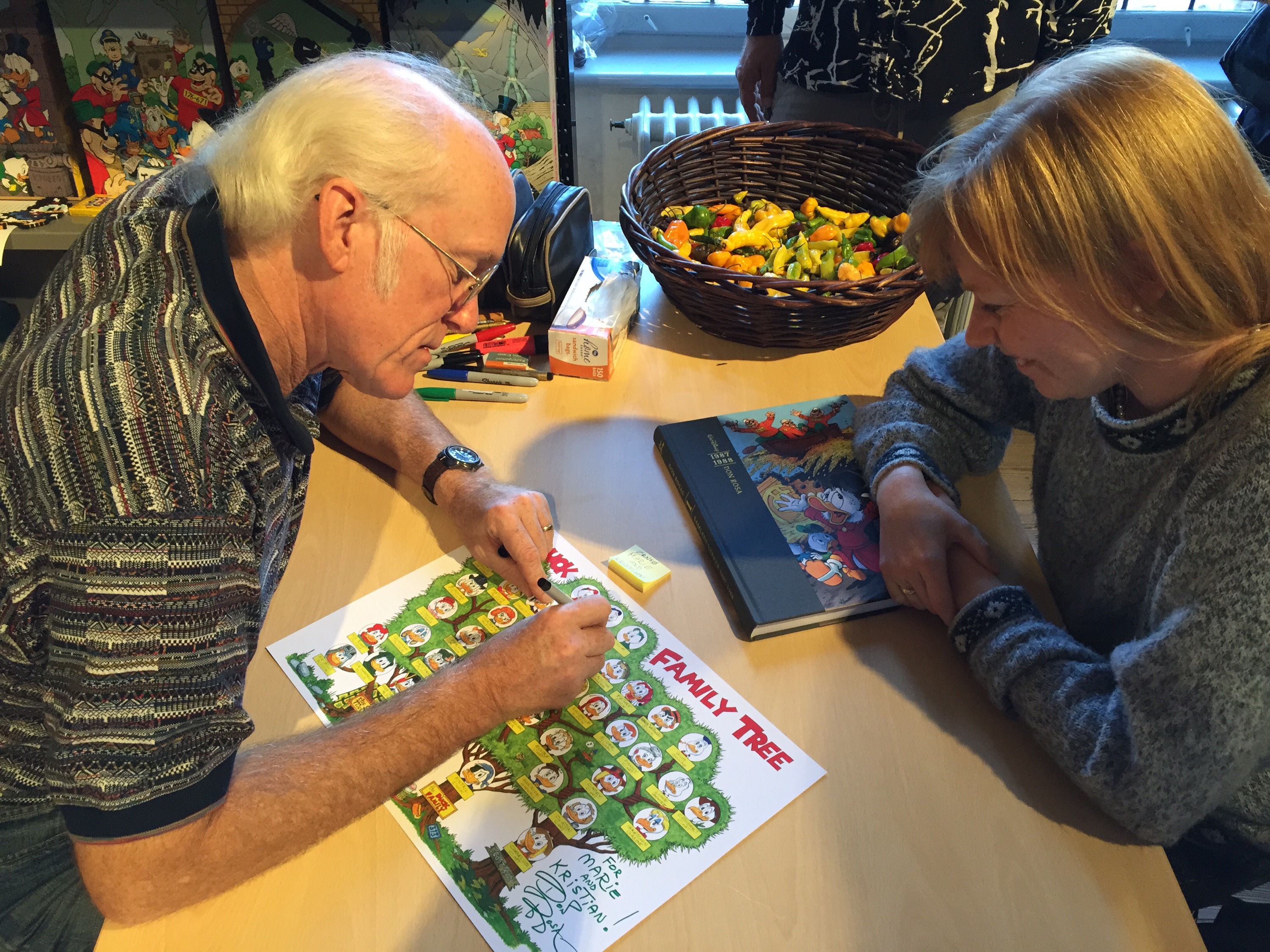 When it was over and I found a quiet corner to pack my stuff together, and I realised I was shaking – the shaking wore of after 20 minutes and a cup of tea…
Meeting Don Rosa was huge for me, and the entire sunday it kept hitting me that it actually happened. I hope I'll get the chance again some day.
I gave the chilies to my dad, who is both a chili enthuasiast and a Don Rosa fan – he was almost as excited as me!
Now we'll see it he can make them grow!

And finally a picture of the cookies I gave Don, if you didn't catch my last post: