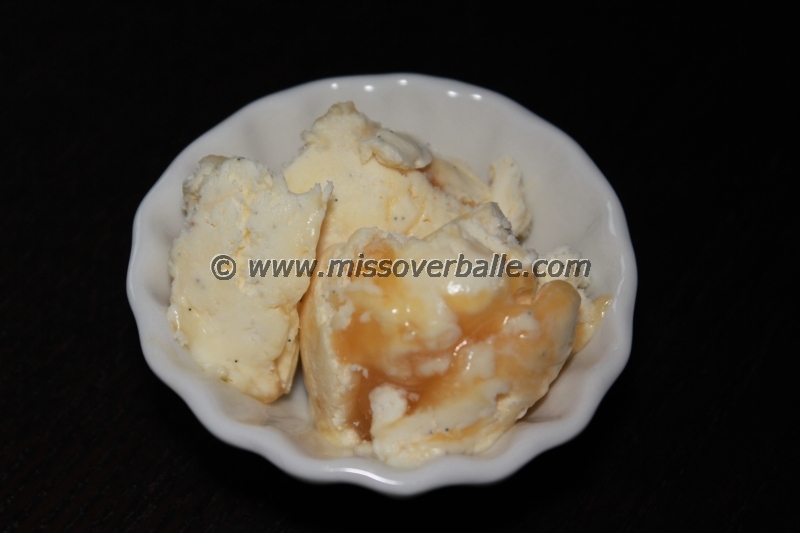 The weather has been so lovely the last couple of days, and if the meteorological institute is right, it will be even better in the upcoming pentecoast weekend! So what better time could there be to make your own ice cream? I have an ice cream maker bowl for my kitchenaid, and I absolutely adore it, but since it has been living in Kristian's bookcase for a couple of months now (lack of freezer space) it is nice to have a few no-machine recipes up the sleeve.
This ice cream is parfait-like, and freezes beautifully. Also, it is possibly the easiest ice cream I have ever made (including the dulce de leche ice cream). Using condensed milk makes the ice cream taste custard based, without actually messing around with eggs. I based this ice cream on this recipe from Kitchen Treaty, but I converted the recipe to metric scale (go metrics!), added vanilla (because vanilla) and swirled the ice cream with lemon curd. Yum.
Hurry into the kitchen and make this!
500 ml whipping cream
397 g condensed milk (one can)
Seeds of 1 vanilla bean
12 tbsp. lemon curd (homemade or storebought)
Scrape the vanilla bean and add the seeds to the cream. Then whip the cream into fairly stiff peaks and fold in the condensed milk. Pour the mixture into a container, and swirl the lemon curd into the mixture (how much you swirl is a matter of taste). Cover with a lid or plastic wrap, and place in the freezer for at least 6 hours. Enjoy!