So, this saturday Kristian and I went to the Chocolate Festival in Copenhagen. This is the fourth time I've gone (once with a friend, and otherwise with Kristian), and while I still enjoyed being there, I found it better the previous years. The last three years I have felt that there has been a focus on tasting and eating (basically selling) chocolate as well as a focus on making and inspiring hobby chocolatiers (as I like to consider myself, it does sound awfully fancy, does it not?).
This year the focus was almost entirely on selling chocolate. While I enjoy sampling and eating chocolate very much, I missed the inspiration and tips for making chocolates at home (there was one exhibitor with some focus on chocolate making, and they were great, as they have been the previous years, but I missed having more places to be inspired).
But aside from my slight disappointment, it was still interesting, somewhat inspiring and delicious!
I was particularly fascinated by CHOKODESIGN.DK who exhibited the most spectacular chocolates I have ever seen, you should check out their website!
Check out the details on the chocolate tools below, simply amazing! and the chocolate samples of white, milk and dark chocolate they had (of what I assume is the chocolate thay use for their artwork) were really delicious. Also, I didn't find the prices unreasonable, considering what you buy are actually pieces of art.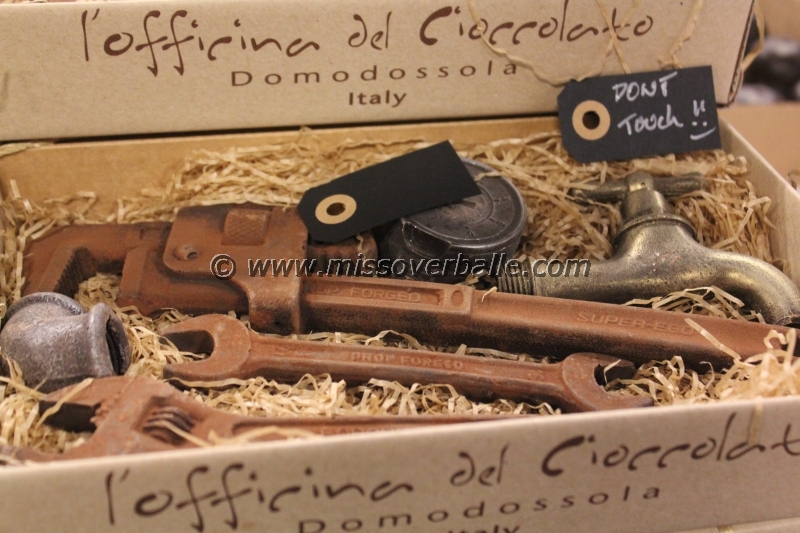 besides the amazing chocolate art, I also fell a little in love with Konnerup & Co, where I spend some time talking with the proprieter about Ghanaian cocoa (I can't help it), the different kinds of chocolate thay had and the amazing effect of rose oil in milk chocolate, while he opened up chocolates for us to taste. If you can get your hands on their Happy Easter chocolate (milk chocolate with rose oil), you should really try it, it was so good and unlike anything else!
I also took a few pictures:
And in the spirit of all things chocolate, I also have a small recipe for you, or maybe more of a recipe idea. With all my early morning teaching at the moment, cereal is a really easy way to get breakfast, so I decided yo get creative with puffed wheat cereal with honey! (You know, Honey Puffs, even though I got a generic, organic brand).
I decided to use a chocolate bar mould to make this, but you can pour it over a piece of parchment paper as well, and get a great result!
200 g dark chocolate
1 dl puffed wheat cereal with Honey
Melt the chocolate (use your preferred method) and stirr in the cereal. Pour into a mould or on a piece of parchment paper, and place in the fridge to set.
Once the chocolate has set, break into pieces, and enjoy.
This can be done with any kind of small cereal (and maybe larger kinds as well, I haven't tried) (yet)