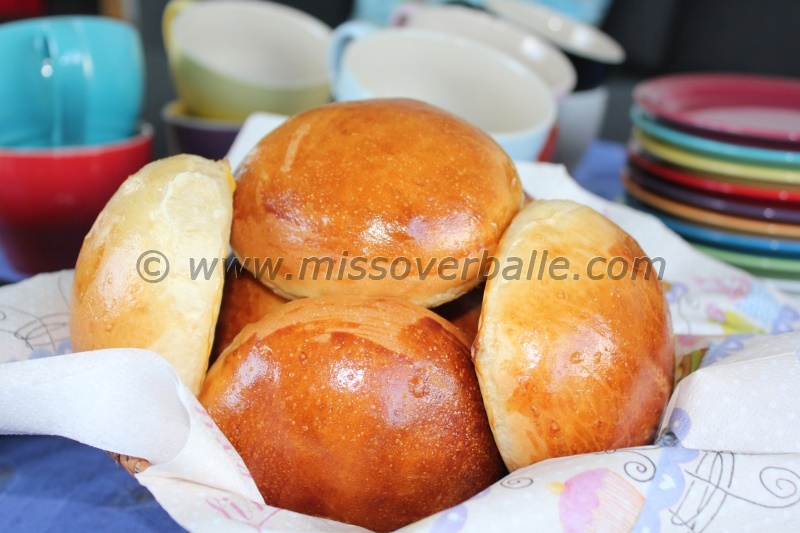 Every now and then I bring baked goods for people I see. In periods "every now and then" means "all the time".
My new job is no exception to this rule, if I have leftover baked goods, I bring it to work, and my colleagues seem to enjoy it. Usually it is received with the following question "did you bake this?", to which I answer "yes". (With some friends "yes" might be replaced with a sarcastic answer instead, but you get the point).
But two weeks ago, something different happened. I was responsible for team breakfast, and I brought cinnamon rolls and buns (and butter, jam and cheese). But when asked if I had baked, my answer was "No, my husband has".
Because my husband has handed in his PhD thesis and is job hunting (and waiting to get to defend the thesis), he has a lot of time at home, and since I had to work, he pitched in and baked for my team breakfast – and he instantly made fans among my colleagues for both buns and rolls. I think I still prefer to be able to take credit for baked goods, but, man, he makes good buns! (and cinnamon rolls)
The following weekend I baked three batches of the buns for family visits, and mine turned out quite good as well (If I dare say so), and by popular demand (by colleagues and family members) the recipe for my husbands buns:
3 dl cold water
35 g fresh yeast
1 egg
625 g flour
60 g sugar
1 tbsp. salt
50 g soft butter
First dissolve the yeast in water, and mix in the egg. Mix flour, sugar and salt, and  add to the liquid, and knead to a shiny, smooth dough. (I use my trusted KitchenAid, my husband kneads by hand, do what suits you best). Then knead in the softened butter, until just incorporated.
Let the dough rest for 30 minutes, before dividing into 12 equal parts, rolling them into buns and letting them rise for 2 hours.
Brush the buns with egg and bake at 200 degrees celsius for 10-12 minutes (in our oven 11 minutes is the charm), until beautifully golden.
Eat and enjoy! By the way, do you like my colourful Le Creuset plates and cups? I am slightly obsessed….