Happy Almost Holidays Everyone!!! I know it, once again, has been some time, but as usual Real Life gets in the way of Blog Life :(
I am back from Spain, my boyfriend is back from Spain as well, I have begun my new job as a phd-student, I have had to call in sick for the first time at my new job (I hate being sick :( can it go away now please) and my Christmas spirit is tingling!
So, I am still a bit sick, it appears to be a stubborn cold, refusing to let go. Therefore, I won't be bringing any new recipes today, however I will show a small tutorial on how to do a gingerbread Christmas decoration, that I made last year and never got around to posting.
You will need a base gingerbread cookie, small gingerbread accent cookies (I used two Christmas themed plunger cutters, to add extra dimension to my decoration), thick royal icing, a tea candle and optionally disco dust (edible glitter).
First, decorate the accent cookies, as you see fit. I gave my snowman a little scarf and outlined his hat, while I placed som snowlines on the christmas tree.
       Then add blobs of royal icing to the base cookie, in which the accent cookies will be placed.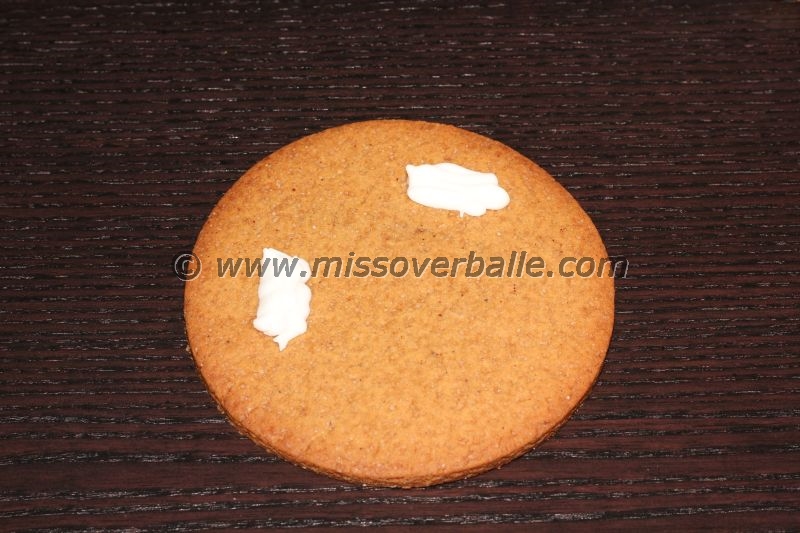 Place the accent cookies in the icing blobs, and make sure they stay upright until the icing has hardened. When the cookies are secured, make a third blob of icing, to hold your tea light.
Now place the tea light on the icing blob, to secure it. I used a silver, snowflake tea light, because it was all I could find.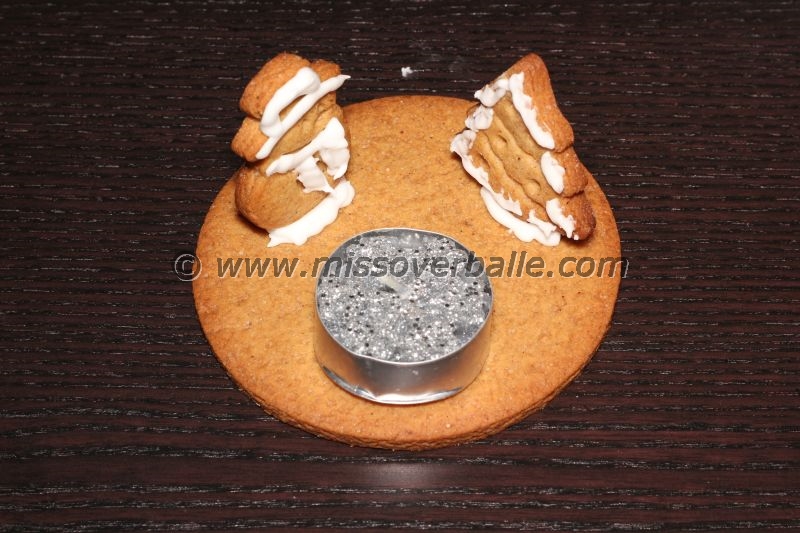 Light the candle, and your good to go! Or, if you are anything like me, keep on decorating. First a little snow!
Then a little disco dust
Actually, quite a lot of disco dust!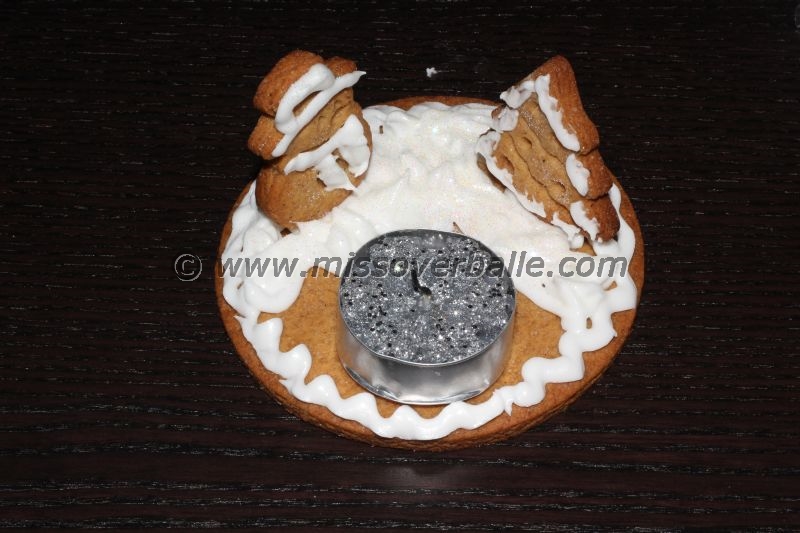 And light up your decoration!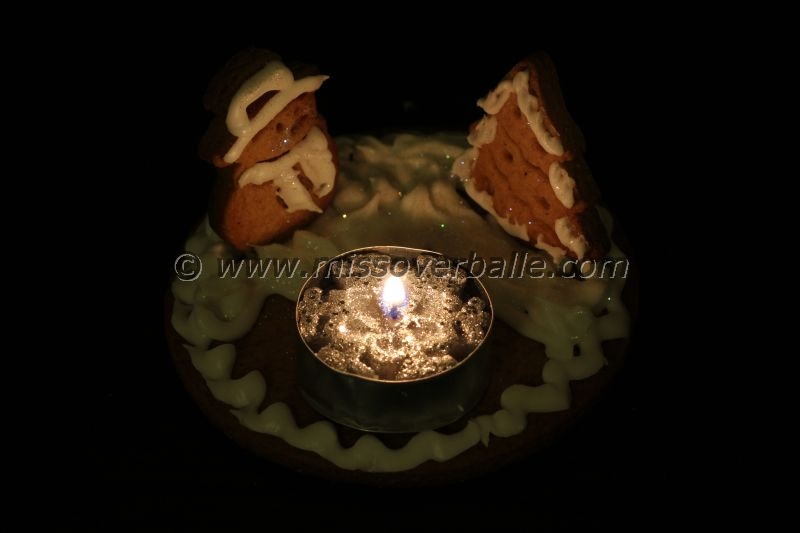 I hope to return soon with new recipes :)