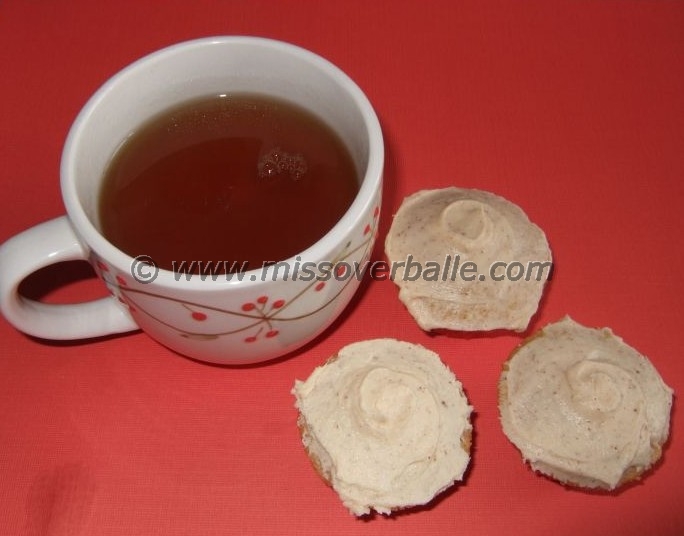 170 g all-purpose flour
1½ tsp. baking powder
1 tsp. ground cinnamon
pinch of salt
110 g melted butter
225 g sugar (preferably dark cane sugar)
2 eggs
1 tbsp. syrup (maple syrup is nice)
1 tbsp. vanilla sugar
½ dl milk
Cream the butter, sugar and vanilla sugar together, and add the eggs. Add the butter, then the dry ingredients, and finally the milk and syrup. Stir the dough until smooth.
Divide the batter between lined cupcake moulds, and bake for 20 minutes at 180 degrees Celsius, until a skewer comes out clean.
Allow the cupcakes to cool off completely, before applying the frosting.
Frosting:
75 g butter, soft
175 g powdered sugar
1 tsp. ground cinnamon
1 tsp. sirup
1 tsp. milk
Beat the sugar into the butter, beat in the cinnamon, syrup and milk.
Spread the frosting over the cupcakes.