I invited my friend over for tea last Saturday. It was great, and it happens way too rarely. So, a special occasion calls for cake, and I had a can of Dulce de Leche waiting around to be used.
I whipped up this pretty thing, and baked it in a bundt pan. Now, it doesn't need to be made in a bundt pan, it can just as easily be baked in a regular round or square cake tin or even in muffin tins.
The cake is moist and delicate, and tastes like caramel. We all loved it around here, and I took some of the leftovers to my parents house in the evening, where my mom served it sliced, with vanilla ice cream, blackcurrant preserve (homemade), liqourice powder and liquorice syrup (A regular dessert at my parents' house, and my dad said that the addition of the cake took the dessert to a new level.)
Monday I brought the last leftovers to work, where my co-workers also praised it. One colleague said it was like a biscuit in cake form, because the Dulce de Leche brings out the butter flavour.
All in all, I think it is safe to call the cake a success, and I will most definitely make it again!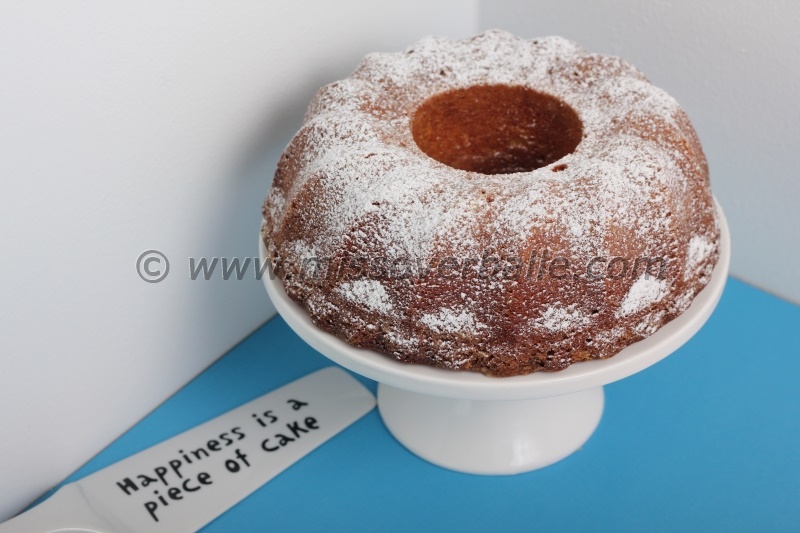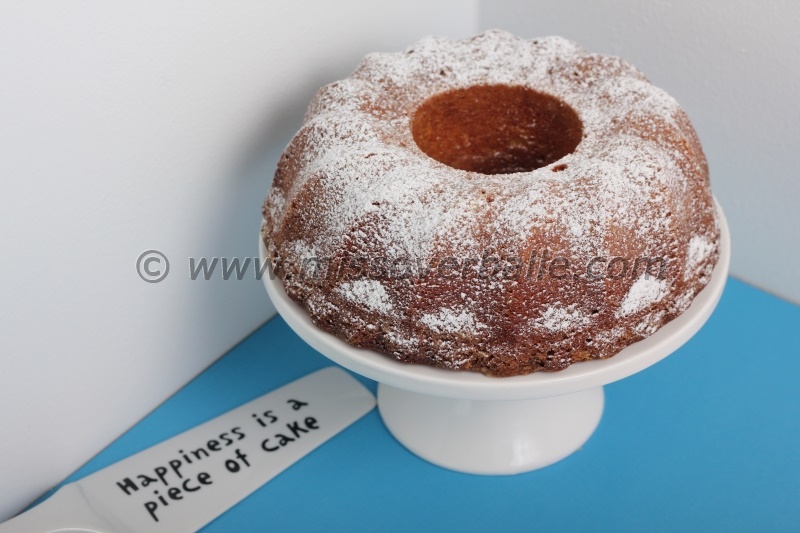 Dulce de Leche Cake (In a Bundt Pan)
2018-07-10 18:16:29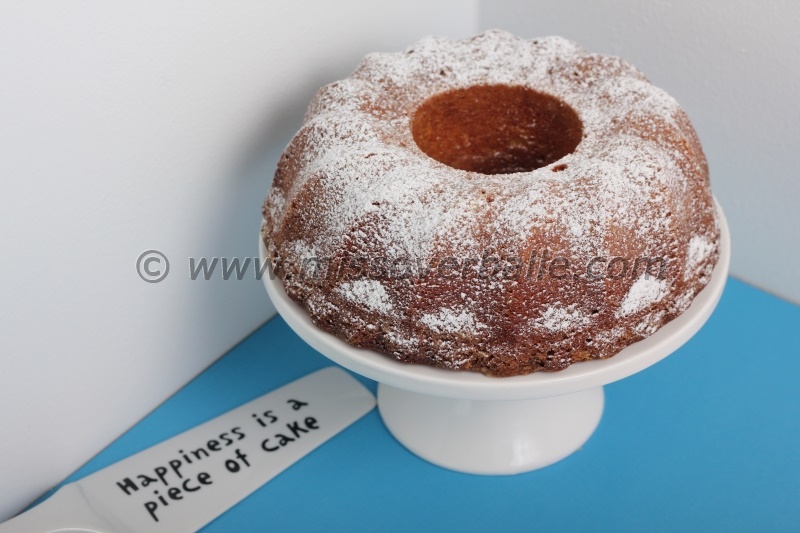 Ingredients
120 g powdered sugar
2 tsp. vanilla sugar
220 g butter
320 g Dulce de Leche
2 eggs
170 g flour
1 tsp. baking powder
½ tsp. salt
Instructions
Beat sugar, vanilla sugar and butter, until light and fluffy. Add the Dulce de Leche, and beat until combined. Beat in the eggs.
Mix flour, baking powder and salt, and add to the batter, mixing gently.
Add to a well greased bundt pan (or a 22 cm round cake tin (4 cm height or 2 tins), or a 20x30 cm cake pan).
Bake for 30-35 minutes, at 180 degrees Celsius. If your cake starts turning dark on the top before it is done, cover with aluminum foil.
Let the cake cool slightly, before turning out of the pan. Dust with powdered sugar, if desired.
Miss Overballe https://www.missoverballe.com/wp/