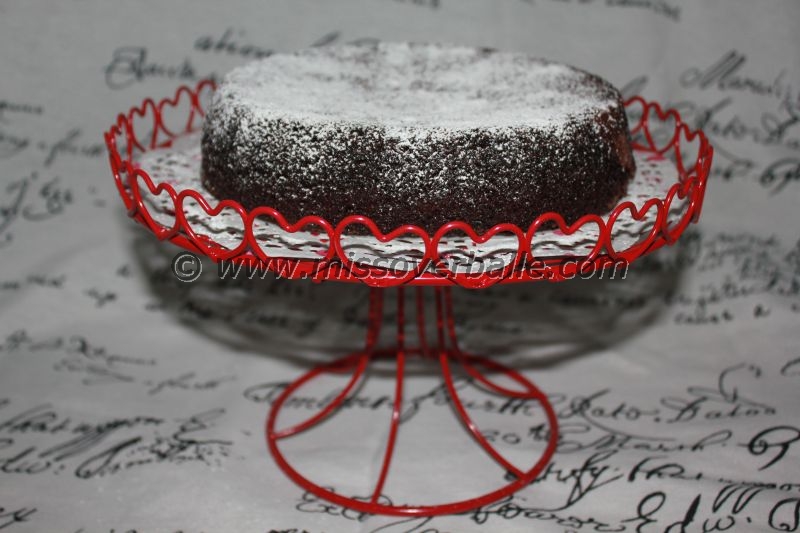 Okay, this cake is really good. It uses a minimum of ingredients to create a moist, dark, delicious cake. I found the original recipe at Culinary Concoctions by Peabody, and tweaked it slightly (and by tweaked it, I mean converted it to metric scales, added more vanilla and used olive oil). Easy peasy delicious cake. You have to try this!
110 g flour
225 g sugar
6 tbsp. cocoa powder
0.75 tsp. baking powder
0.75 tsp. baking soda
pinch of salt
1 tbsp. vanilla sugar
1 egg
8 tbsp. milk
4 tbsp. olive oil
8 tbsp. boiling water
Mix all the dry ingredients in a bowl, and the wet ingredients in another. Then mix the wet ingredients into the dry, and pour into a greased and lined tin (20 cm round tin is fine) and bake at 180 degrees Celsius for approximately 30 minutes, until a skewer comes out clean.
Dust with powdered sugar, frost or eat plain :) (told you – easy peasy)