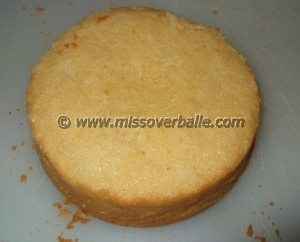 A light cake with coconut.
200 g flour
190 g sugar
125 g butter
2 dl buttermilk
75 g schredded, unsweetened coconut
2 eggs
5 tbsp. coconut milk
1 tsp. baking soda
Cream the butter and sugar, add the eggs one at the time. Add the coconut milk, then the coconut, flour and baking soda
Pour the batter into a greased dish, and bake at 180 degrees Celsius for about 30 minutes, until a skewer comes out clean.