So, a late night update, with pictures from back in May, where I was asked to create a periodic table in cupcakes, for the Chemistry Department Gala Ball. Let me begin with saying that it was an awesome party! The food was great, the live band was great and had a great set-list (this is not always the case, in my experience!) and I danced til my feet were sore, and then I took off my heels and kept dancing! (which is not recommended with beer on the floor…) My sweet boyfriend had joined the party as a former member of the department, and received a price for the best Master's thesis in 2012 (I'm proud!) and yours truly recieved beautiful flowers as a thank you for providing the cake, as well as taking the formal pictures (this was also fun!). So, all in all an amazing night, so amazing that I didn't realise the error that was made when assembling the cupcakes :( boo-hoo, Indium and Tin are switched! well, c'est la vie, and not one of the 150 chemists there realised before seeing the pictures the next day!
The periodic table of cupcakes! (btw, whoever took Hafnium is in bad standing with one of my good friends!)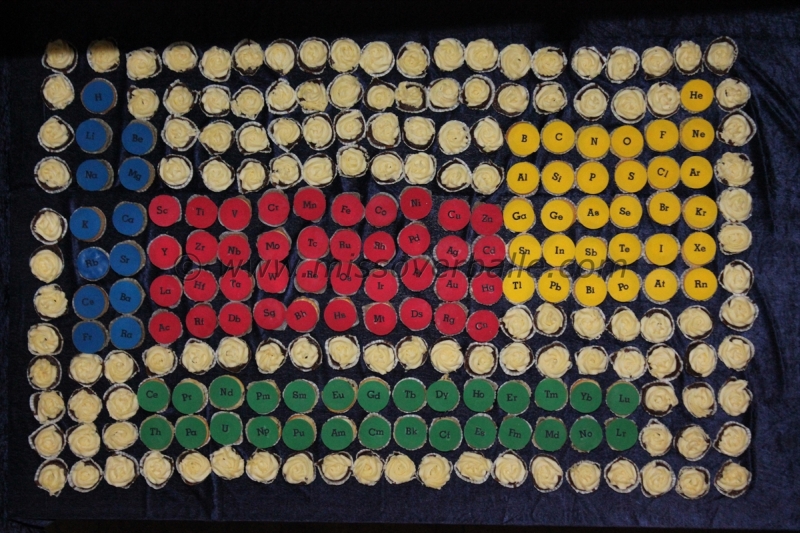 Is it me, or is she eating one of the extra cupcakes in the background?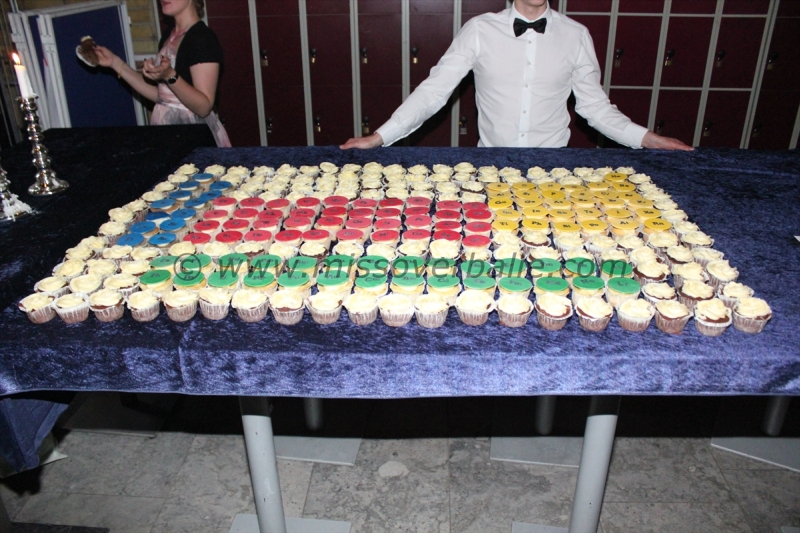 The border-cupcakes were decorated with buttercream roses :)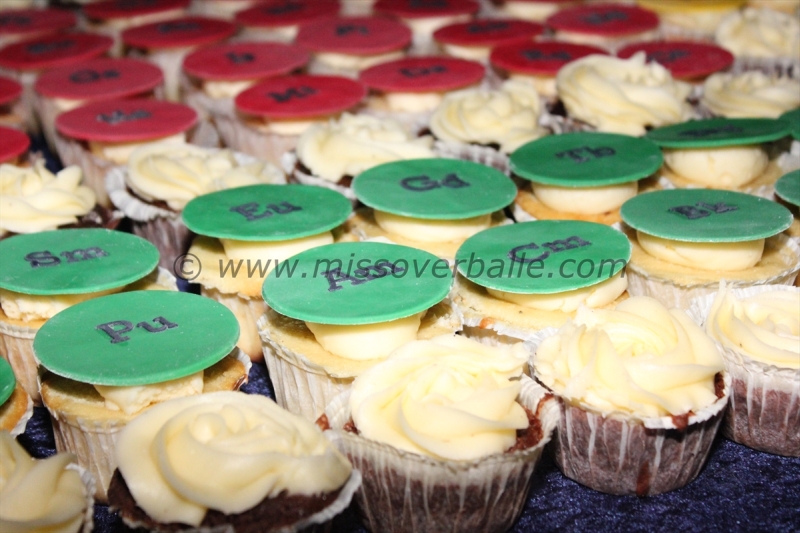 And, if anyone were wondering, I wore a homemade, dark green gala dress, covered in glitter! :)