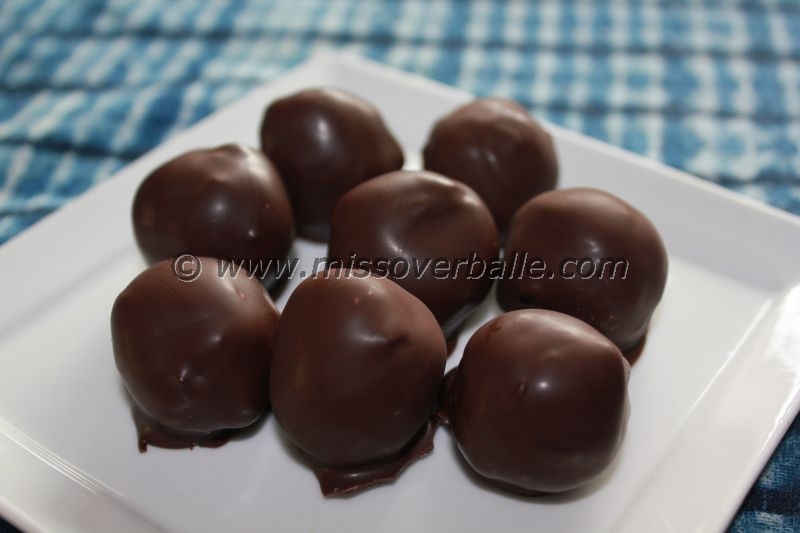 So, the craze of late in the cake world (and by late I mean a couple of years) have been cake pops, lead by the fabulous, amazing, talented Bakerella!
Now, as it happens, I am not a huge fan of cake balls, they are slightly too much for me (though, I might just not have found the right balance yet). But in the cake world everything evolves, and oreo truffles came after the cake balls, sort of as a "quick" cake ball. These truffles feature oreos and cream cheese, but I think I have found a better way! (at least, if one is not a huge fan of cream cheese, as the young man I live with isn't).
I substituted cream cheese with mascarpone. And no, mascarpone is not a cheese, despite often being called so. It is more of a solid cream, and tastes exactly like double cream – yum!
So!
1 pkg. of oreo biscuits
2 tbsp. mascarpone
Blend or crush the oreo biscuits, and mix in the mascarpone. Eat straight from the bowl with a spoon (or your hands, I won't judge).
If you are set on making truffles, place the mixture in the fridge to set a bit, 10 minutes or so, then roll balls of the mixture.
Now, if you want to cover the truffles in chocolate, place the balls in the freezer to set up, melt chocolate and dip! Otherwise, roll the truffles on cocoa powder and enjoy!