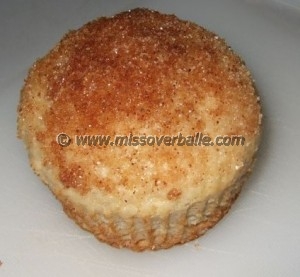 A late night baking recipe that turned out amazing and versatile! Eat them for breakfast or at midnight, or whenever :)
Batter:
1,75 dl milk
1 egg
125 g butter, melted
4,75 dl flour
1,5 dl sugar
3 tsp baking powder
1 tsp salt
Topping:
125 g butter, melted
1 dl sugar mixed with 1 tsp. ground cinnamon.
Easy peasy: Mix the dry ingredients in one bowl, the wet in another, combine (told you, easy. The batter even has to be a little lumpy.). Divide the batter into 12 muffincases, and bake at 200 degrees Celsius for 15-20 minutes, until golden.
Remove the muffins from the oven, and dip each muffin (while piping hot, watch your fingers) top down in the melted butter and then in the cinnamon sugar.
Let cool and eat :)