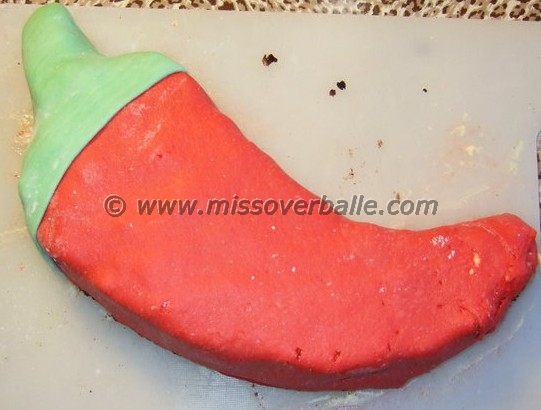 My father loves chili, so for his birthday, I had to make him a chili cake!
I made a Mississippi Mud cake, with chili powder in it, Cut it in the shape of a chili, and filled it with mango mousse. Very nice combination.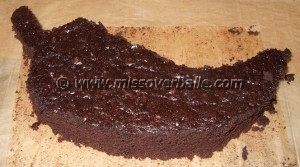 I then covered the cake in red and green marshmellow fondant.