Some years ago (before she actually moved there), my sister went to Britain. I don't remember where or why, but when she came home, she gave me two baking books she had purchased while there. These were actually some of the earliest additions to my baking book collection.
The talented Xante Milton a.k.a. Cookie Girl is the auther behind Eat Me!: The Stupendous, Self-Raising World of Cupcakes and Bakes According to Cookie Girl. This lovely cookbook is divided into five sections, Spring, Summer, Autumn, Winter and Parties. 
Beautifully photographed, the book is filled with lovely, delicious recipes. I really like these french toast cupcakes…
 … these christmas spice cupcakes are beautiful!
  Lavender heart cookies would be lovely with a cup of tea!
The book has a selection of "drinks cupcakes", including these white russian cupcakes.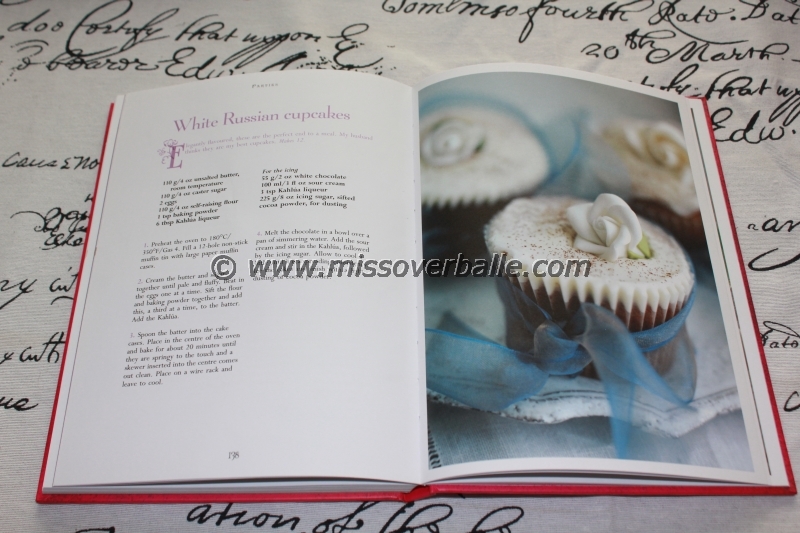 The book is overall lovely, and I would highly recommend it if you are looking for a book focusing on cupcakes (with a little extra cookies and such!)
Find it here: