Monday means Baking Book Review! Today I am going to introduce you to one of the newer additions to my Collection, Sprinkles! by Jackie Alpers.
An entire cookbook dedicated to sprinkles, how could I resist? The book begins with a presentation of different kinds of sprinkles, what characterizes them and what uses they have. I love this part, it is like a dictionary of sprinkles!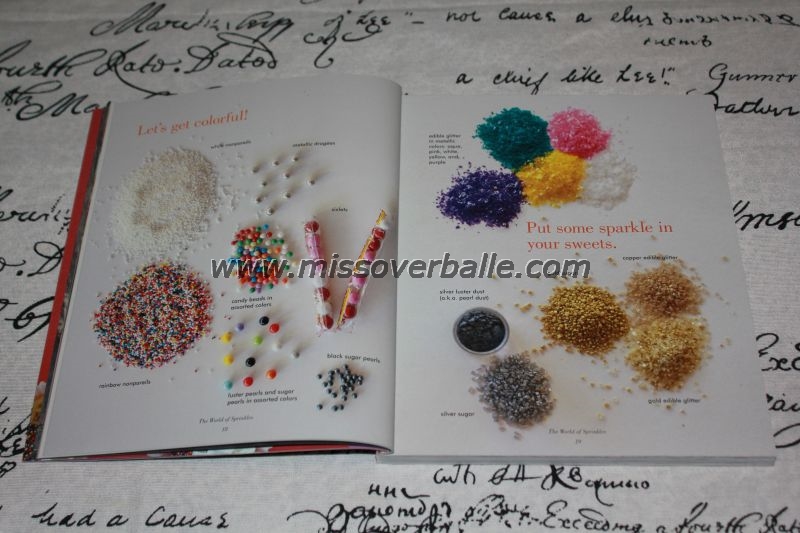 After the introduction to sprinkles, comes the recipes! All sorts of lovely stuff made better with sprinkles (everything is better with sprinkles!)
These Belgian Pearl Sugar Waffles look delicious! I might have to break out my waffle iron again soon!
Cookies completely covered in sprinkles look fantastic as well, I really want to eat these!
And a fun element for a party, chocolate spoons with sprinkles! yummy!
This is a very colourful cookbook, with lots of good ideas about how to incorporate colour and sprinkles in your baking. I love having the book in my collection, to remind me that sprinkles make everything better!