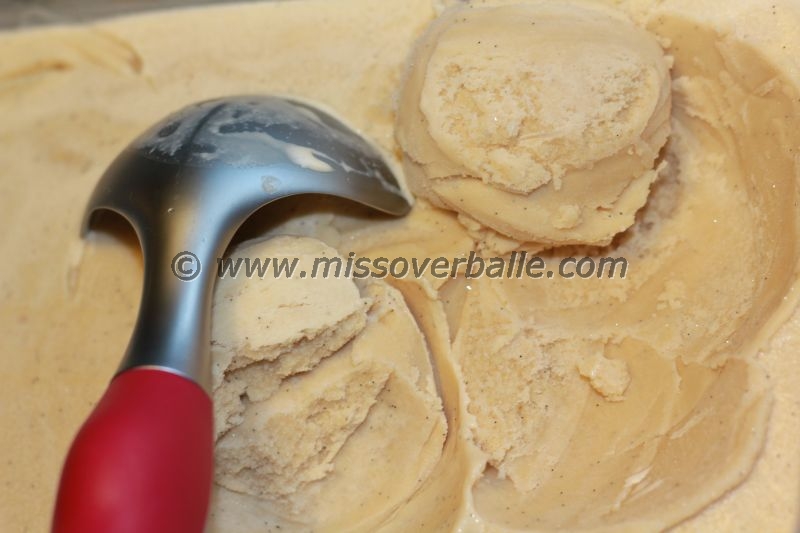 In the spring, I got a new toy for my kitchen!! An Ice Cream maker for my kitchenaid, so prepare for Ice Cream recipes in the future! I have been wanting to try Ms. Humble's Brown Sugar Vanilla Ice Cream for months, and now I finally could! My relationship with ice cream is a bit strange, I usually don't like it. At least, I don't like store-bought ice cream (except for liqourice and a few sorbets). But homemade ice cream is another story, and this particular ice cream is so delicious, you have to try it. I converted the recipe to metric scales, and altered it ever so slightly (using more vanilla bean in place of vanilla extract, and using an egg yolk less, just because pasteurized egg yolks comes in containers of 2).
475 ml double cream
235 ml skim milk
100 g light muscovado sugar
a pinch of salt
4 tbsp. dry milk powder
4 egg yolks
1 vanilla bean, split and scraped
Whisk all the ingredients together over a double boiler, and heat until the mixture is 83-85 degrees Celsius. Strain and leave in the fridge until completely cold. Then pour into an ice cream maker, churn, then freeze.
Absolutely delicious!!