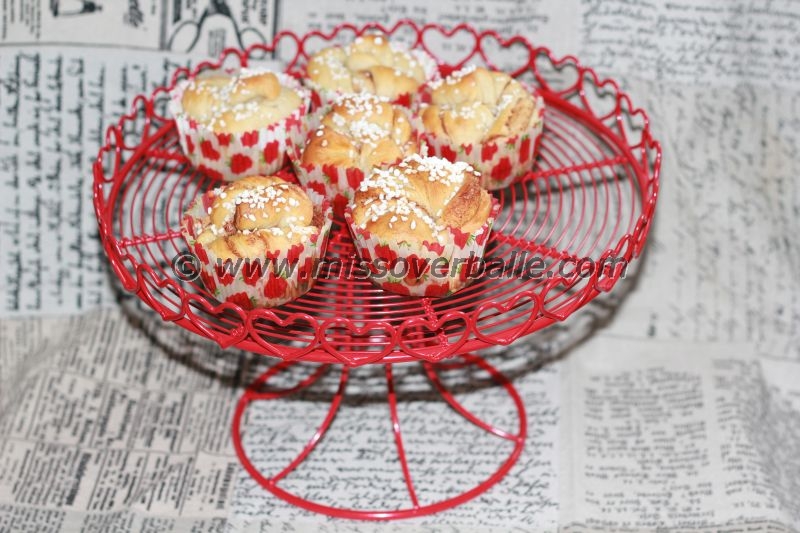 I haven't posted in more than 2 weeks. That really sucks… It is not that I haven't been thinking about posting or haven't been baking, but so much stuff has been happening, you know? First I got sick. I hate being sick. I was really miserable and it took me almost a week to get back on track :( And then when I got back on track, this amazing thing happened. The weather was nice! (and believe me, that does not happen every day…) It was warm, actually it was hot and sunny, and all you wanted to do was sit outside in the sun and spray everybody with your SPF 50 spray, no matter if they wanted it or not (Yes, I spend two lovely days doing exactly this!) This amazing weather was with us until monday, and tuesday morning it was raining. The weather has been colder and wetter since, and it is raining as I write (not that I really mind, I kind of love rain…).
But being sick and then the lovely weather has left me behind in my blogging, I currently have approximately 10 recipes to post, and as usual about 50 ideas on my "to-bake" list :)
So, to get back in the game, blog-wise, I want to share a recipe with you that I really like :) Back in april, when it was easter (where does the time go??) I went to Sweden (Malmö, to be precise) with my parents and sister, for a shopping and "generally being together" day (it is a 20 minute train ride from Copenhagen to Sweden). It was raining heavily when we arrived, and we began the day at a cafe, where we shared a "Kanelknuta", a "Cinnamon Knot". It is sort of like a cinnamon roll, but tied into a knot and sprinkled with coarse sugar, and I recreated them when I got home (and used the occasion to show of my new muffin paper cases and cake stand that I bought in Malmö!)
Swedish Cinnamon Knots:
150 g butter
5 dl milk
50 g fresh yeast
1 tsp salt
1 dl sugar
1 tbsp ground cardamom
14-15 dl flour
Filling:
100 g butter, room temperature
1 dl sugar
1 tbsp. cinnamon
1 whisked egg for brushing
coarse sugar
Begin with melting the butter, and then add the milk, warming the mixture until lukewarm. Dissolve the yeast in the liquid, in a large bowl. Add sugar, salt, cardamom and most of the flour. Knead the dough, adding more flour if needed, until elastic and beautiful. Let rise for 40 minutes. Meanwhile, prepare the filling, by mixing butter, sugar and cinnamon thouroughly. After preparing the filling, line muffin tins with paper cases.
When risen, divide the dough in two equal pieces, and roll out to rectangles, 30×45 cm. Spread the filling over the rectangles, and fold them lenghtwise. Now cut (I used a pizzacutter) strips of roughly 2 cm's width, and twist each strip, and tie a knot. Place each knot in a paper case, brush with egg and sprinkle with sugar.
Bake at 225 degrees Celsius, for 8-10 minutes, until golden. Enjoy :)