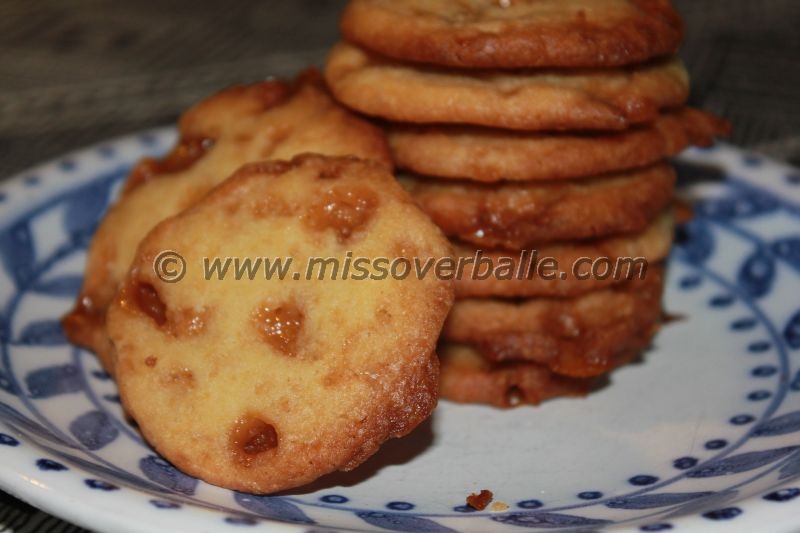 Okay, the long and the short of it is, you need to make these. And then you need to make them again, and make extra for me. Like, right now. Oh my, they were so delicious, you just have to try them. They are amazingly easy to make!
225 g soft butter
30 g sugar
60 g powdered sugar
1 tsp vanilla sugar
a little salt
250 g flour
1 bag (appr. 100 g) of hard caramel candies, smashed into very small pieces
Beat the butter and sugar until fluffy, beat in the powdered sugar, vanilla and salt, and the incorporate the flour and caramels. Form logs of the dough, and slice them into ½ cm pieces.
Bake the pieces (leave space between them to spread) at 180 degrees for 12-18 minutes, until golden at the edges. Let the cookies cool on a rack