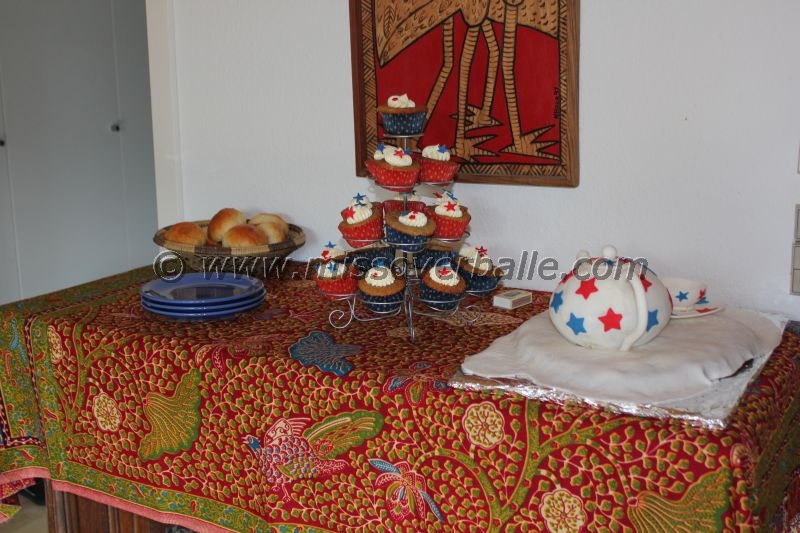 My (not so?) baby sister moved to London yesterday, to begin university.
wow. It seems like yesterday she was a white-haired toddler, running around in her underwear in Mocambique (we left Mocambique in 1994, so not so yesterday perhaps…). Well, anyway, she threw a goodbye party before leaving, and I supplied the cake (which turned out to be a lot less work than my mother did, she made 4 trays of tiny (delicious!) spring rolls, 4 quiches and lots of meatballs)
So, since she is moving to London, a teapot cake seemed obvious. (also, I really wanted to try making one!). I also made a sugarpaste teacup, and a lot of muffins, all decorated in white, blue and red (think Union Jack)
Teapot Cake: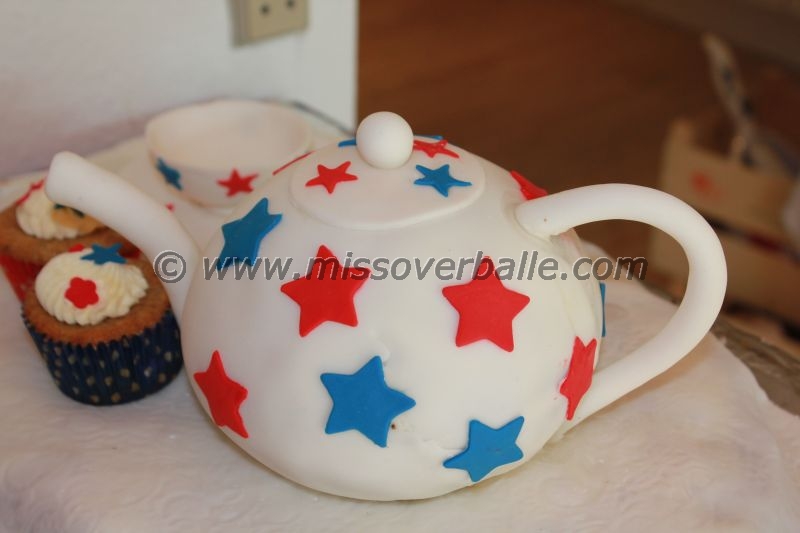 Teacup in sugarpaste: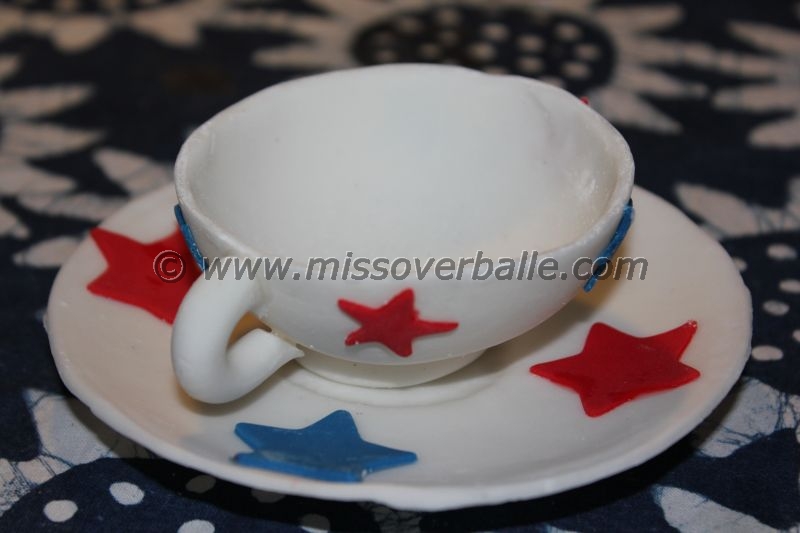 The whole cake (oh, by the way, the plateau the teapot stands on? also cake)
And the muffins: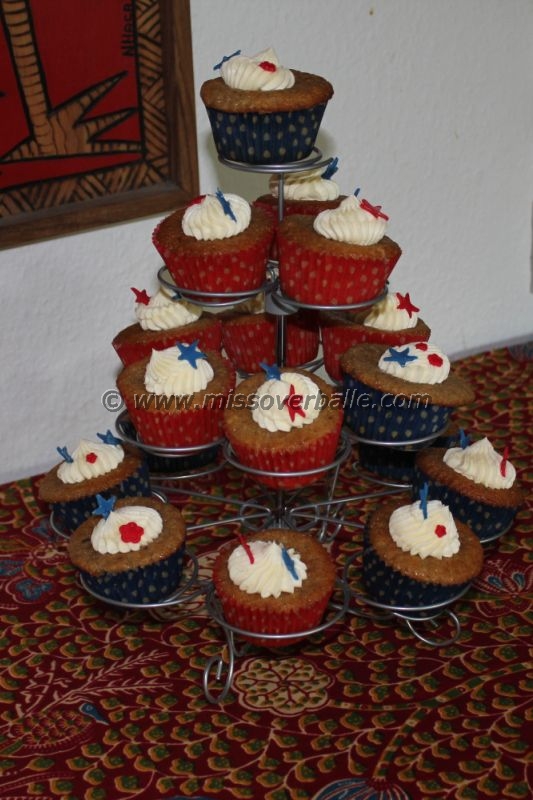 Have a great trip Sis',  I look forward to visiting you!