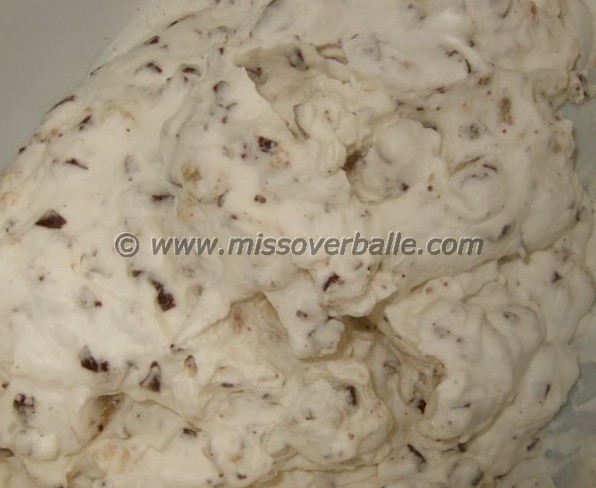 In Denmark we have a type of candy called "Marzipan Bread". Basically this is logs of marcipan, covered in chocolate. These are used in this delicious cake filling, but I'm fairly certain other types of candy bars would work as well.
2½ dl heavy cream
candy bar (150 g or so), chopped
Whip the cream and fold in the chopped candy bar.