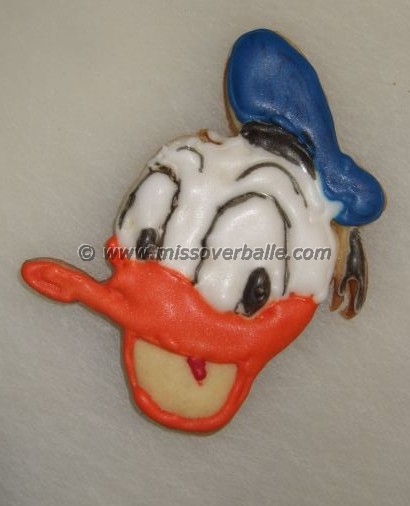 I have a lot of cookie cutters (we're talking a enormous box here), but I found one at my parents', that I had forgotten completely!
This cutter (and embosser) was a gift with the Donald Duck magazine, that I (still) subscribe to.
The find resulted in these cookies
Unfortunately, someone has taken my black food colour, so the black details are made with an edible writer on white icing, not an ideal result.
But I like them!