I made a cookie swapping deal with my friend. The deal was to each bring the other 5 cookies.
I pulled out my enormous box of cutters (the collection grew considerably over december), and chose my new wilton princess cutters!
So I made lemon cookies (recipe will come!), and decorated with royal icing.
A purple shoe…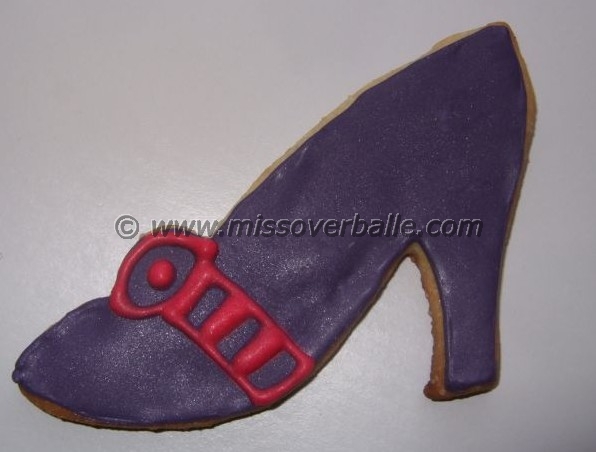 …and a turqouise shoe..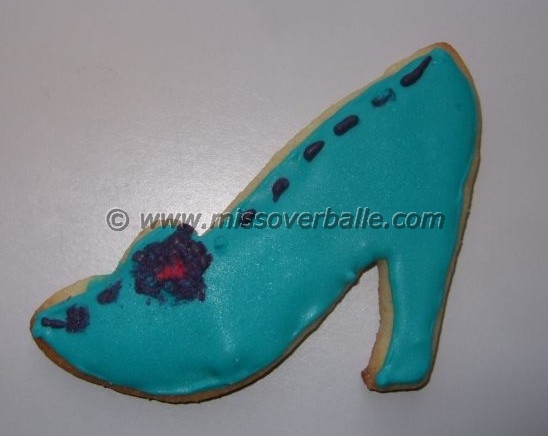 …and a turqouise crown…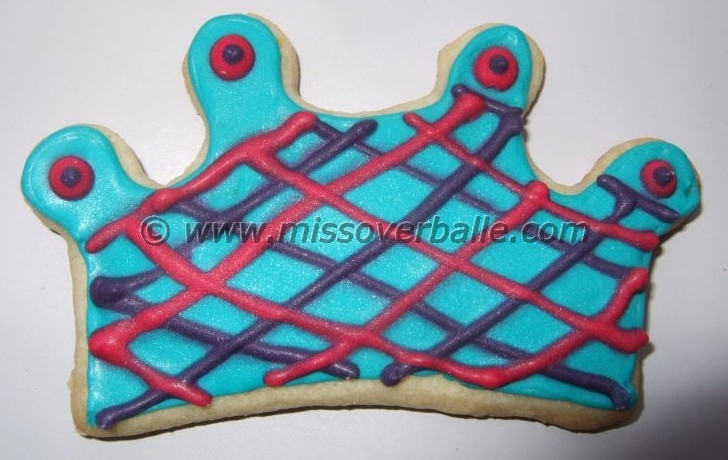 …a pink crown…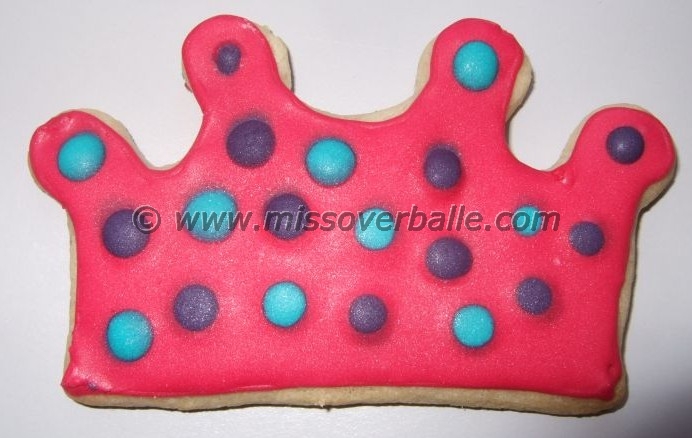 …and a castle!
I also made  cookies for my sweet friends…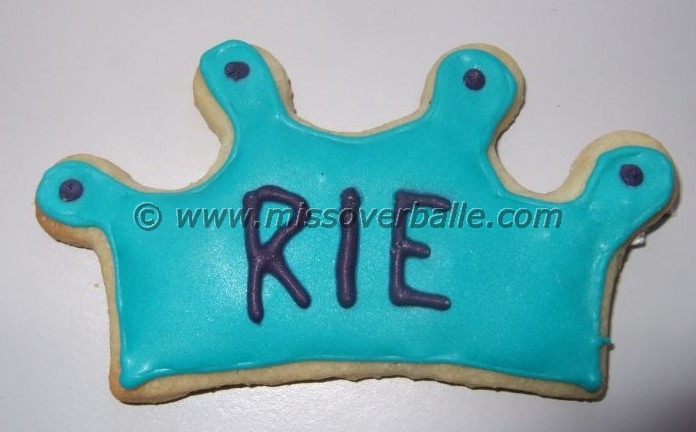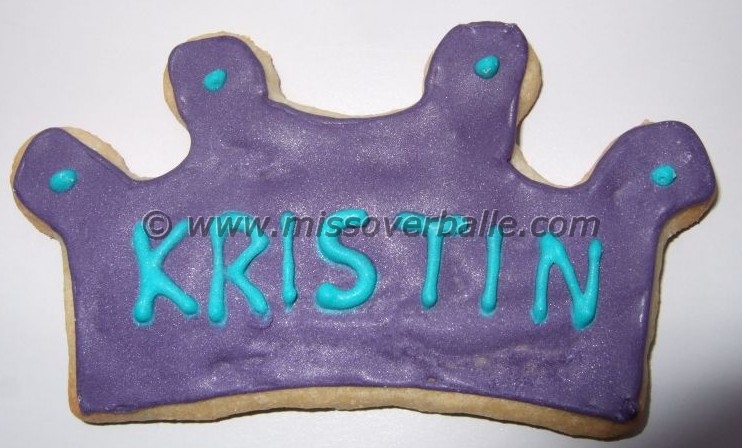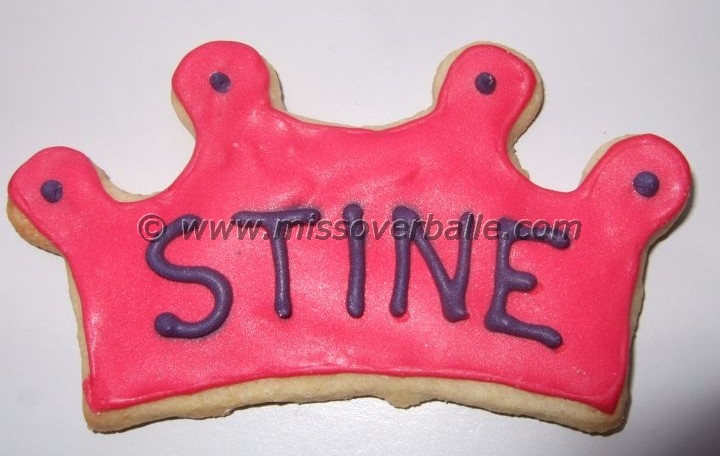 … who are (of course) princesses at heart! ;)